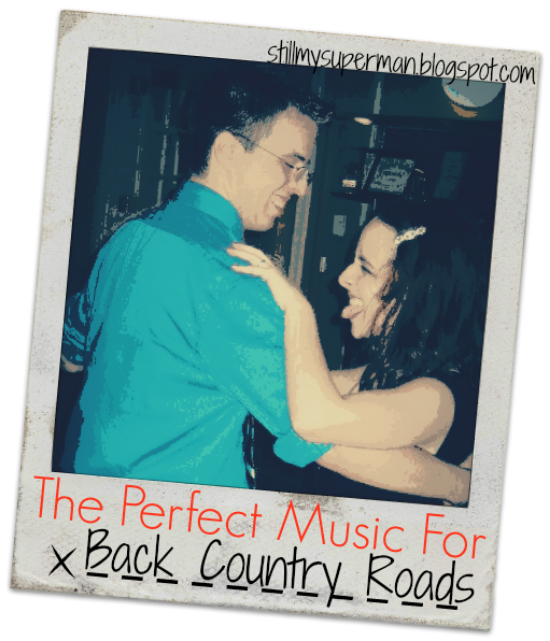 Maybe its from growing up in a more rural area, or perhaps it stems from growing up around "good ol' country girls and boys" (my mom and I are city girls, but my dad and his side of the family are definitely more on the country side) but there is just something about driving through the country with the windows rolled down blaring country music.
Like I said, I'm a city girl but I still find that feeling intoxicating. I couldn't do it everyday, but its a nice thing to do for a mini vacation from life.
Without further ado are my top picks for Back Country Road listening...
(Youtube link on the left: song. Spotify link on the right: artist.)
Pontoon by Little Big Town
What Was I Thinkin' by Dierks Bentley
It Happens by Sugarland
I Like It, I Love It by Tim McGraw (I used to sing this song about Kit Kats when I was little... I know...)
Bye-Bye by Jo Dee Messina
Gone by Montgomery Gentry
Cowboy by Kid Rock (Caution: this one isn't exactly family friendly, but is the "clean" version)
Mud on the Tires by Brad Paisley
Red High Heels by Kellie Pickler
Suds in the Bucket by Sara Evans
Red Dirt Road by Brooks & Dunn
Boondocks by Little Big Town
Some Beach by Blake Shelton (please watch this video if only for his hair!)
Chicks Dig It by Chris Cagle
Hush Hush by the Pistol Annies
Chicken Fried by Zac Brown Band
Cruise by Florida Georgia Line the original, not the pop version
Better Dig Two by The Band Perry
Days Go By by Keith Urban
Sweet Home Alabama by Lynard Skynard
So... I noticed most of these are older but, so what? Once a good country song, always a good country song!
What are your favorite country songs?