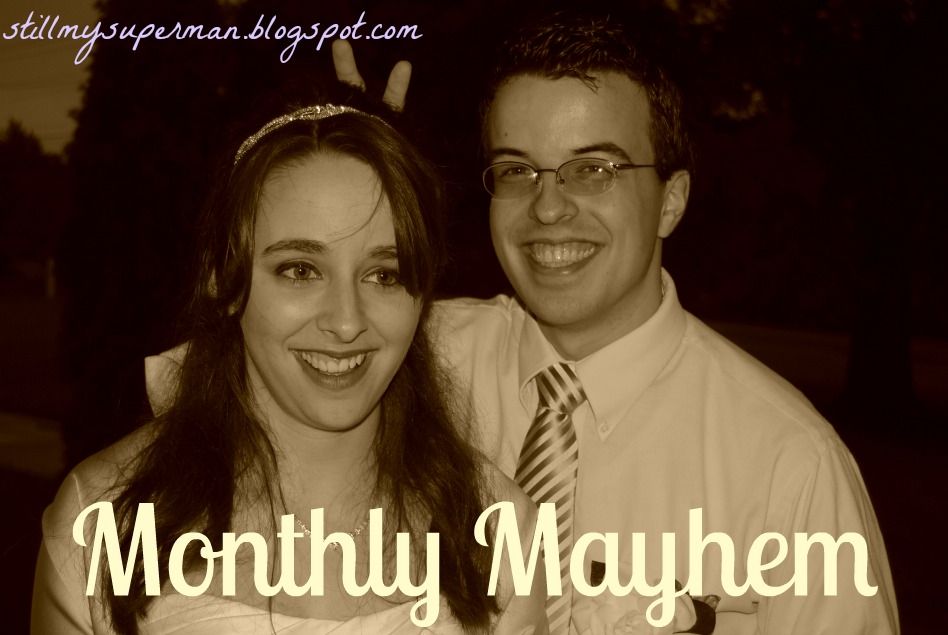 I'm a little late on getting this up, and I feel as if February was so long ago.
February was a short month but plenty of things happened!
- We started car shopping
- We decided on and bought a sectional (On clearance! Didn't get it till March though so, you'll have to wait to see what it looks like ;) )
- We were in our last leg of the January session at school.
- Valentines Day! John got me an awesome sugar scrub for my hands and an IOU for a date at the Melting Pot in St. Louis.
- I got him a personalized cookie jar. (Because of a video. They asked a couple how they stayed together so long and the guy said, "because she keeps the cookie jar full!")
- Our good friends had a baby and she is adorable! It gave me a little bit of baby fever but I know, I know.... degree first, then babies.
- We bought a treadmill (and set it up ourselves, mind you... well, okay, John did most all of the heavy lifting and assembly... but I helped! Kinda)
- I started this awesome challenge called 100 Days of Happiness.
I can't figure out if my memory is bad or if February really was that uneventful. March will be much more exciting... It has been already! I feel like February just set us up for a fun and awesome March.
P.S. It feels like Spring is here! Please let it be so!