I'm so excited to share with you my knitted rug!
I finished it a while ago but I have had so many other blog ideas I wanted to do first!
This was super simple to make. I used Lion Brand's Jiffy yarn in the color oat. It is basically just seed stitch, make however big you want. I used 4 skeins.
I got the idea for the rug here.
I love my rug!
For some reason the sides are a little wavy but, I think that may just have been not keeping the same amount of tension all the way through?
Let me know if you know how to fix that so I know for next time!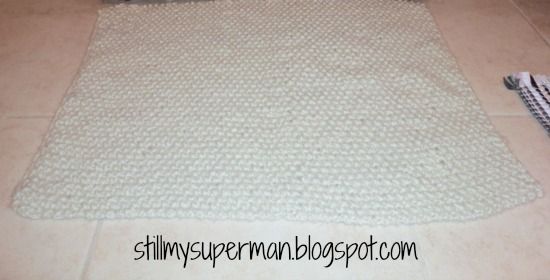 It is so soft on my feet!
And its kitty approved ;)