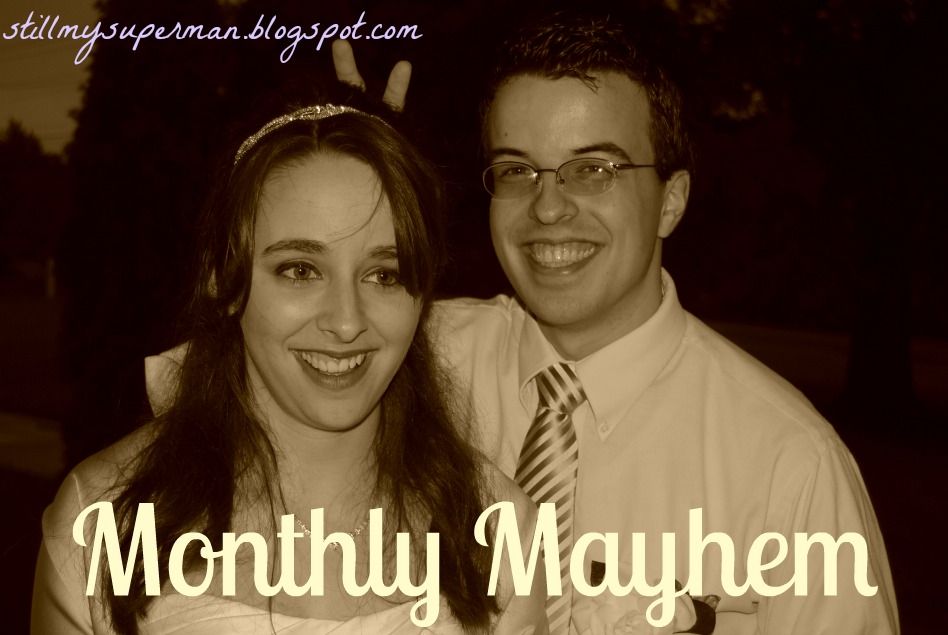 I know this is a little late but hey, better late than never.
Here's to the month of December being over!
It wasn't a bad one per-sey but I personally just did a lot of silly things that were totally preventable had I been paying attention.
Alas, we had some great times in December.
-We decorated for Christmas
-We made Christmas cookies to share
- We found a really great show called The Breakout Kings on Netflix
-
We got to see both of our families for Christmas
- We got a bunch of great Christmas presents (thanks, everyone!)
-But the biggest thing that happened, we got a kitty cat named Winter Beckett! She is the cutest little thing ever and we are so happy to have her! She is a European Burmese.
View other Monthly Mayhem's here.