I know I am a tad late on getting this up but hey, better late than never, right?
So, without further ado...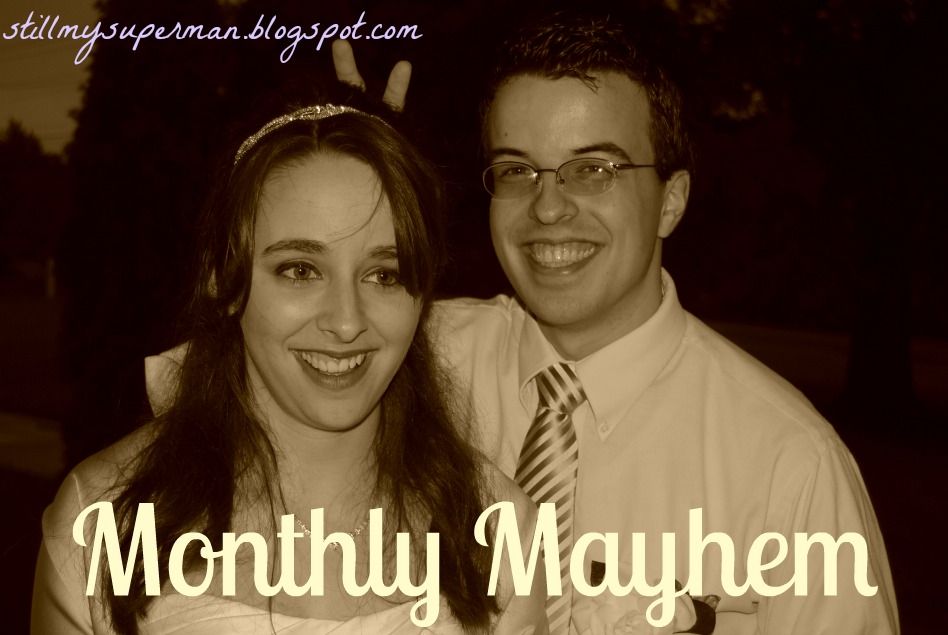 So, we have officially made it past the 5 month mark! Woo!
So, what's been happening in the month of October? It was a crazy month!
~ We continued going to school
~We enjoyed October's General Conference
~We packed, and packed and packed
~We enjoyed some quiet time with the return of some of our favorite shows
~I had an emotional breakdown during the Cory Monteith/Finn Tribute episode of Glee.
~We MOVED into our very own house!!!!!!
~Decided not to move cable over to our new house
~Had some issues getting internet services transferred to our new house...
~We unpacked, and unpacked and unpacked
~ We made quite an extensive Black Friday shopping list! (yikes!)
~ My temporary work position ended (sadface)
~We got internet back! Yay!
~ I started looking for new job
~We dressed up for a Halloween party at our church
~ We handed out candy to trick-or-treater's
So, its been quite a busy month! But here's to many more wonderful months together. We may drive each other crazy sometimes but, in the end, we love each other more than anything, and that's what counts.
I can't wait to see what month 6 brings! It being our first 6 month mark in November, we should celebrate, right? ;)
Now, I have a question for you! Do you like these posts in list form or story form better? Leave your answers in the comments below!