Hello there!
It is the last Thursday of the month... can you guess what that means?
Yep! Our monthly update!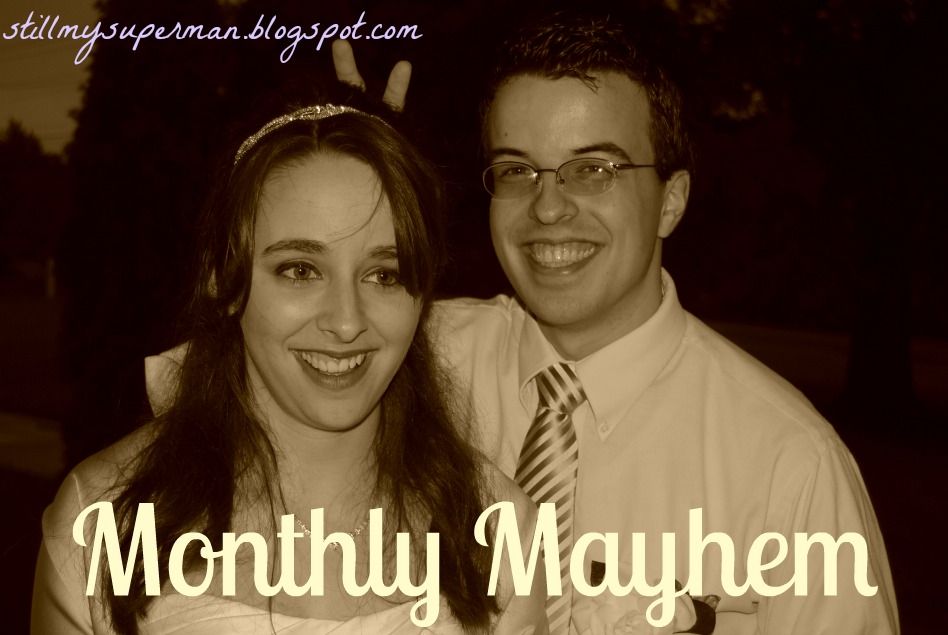 This month was fairly non-stressful... until the last two weeks that is!
On August 19th, John and I both started our evening classes at Columbia College. It's only two classes but, they are about 2-2.5 hours each, 2 nights a week. (We even have a class together!)
That plus a 40 hour work week makes for some tired Greenwoods.
And then, John received some news from the company that we work for...
his department has to go through additional training/testing so that they can continue to receive bonuses.
This basically means that he gets to study and take a webinar at work, study at home, and go to school.
There is one positive thing about it though: He is temporarily in my building!
I know that it wouldn't really work in the long run, but since it is only for two weeks, I like that he can pop up and see me for a moment or two. It brightens my day!
Our plans to get a house by mid-October are going very well! I don't want to go to much into it though because I don't want to jinx it!
We've been kind of boring lately because we've been so busy with school and work...
or just too tired to do much of anything else.
It's not that we're anti-social, we promise!