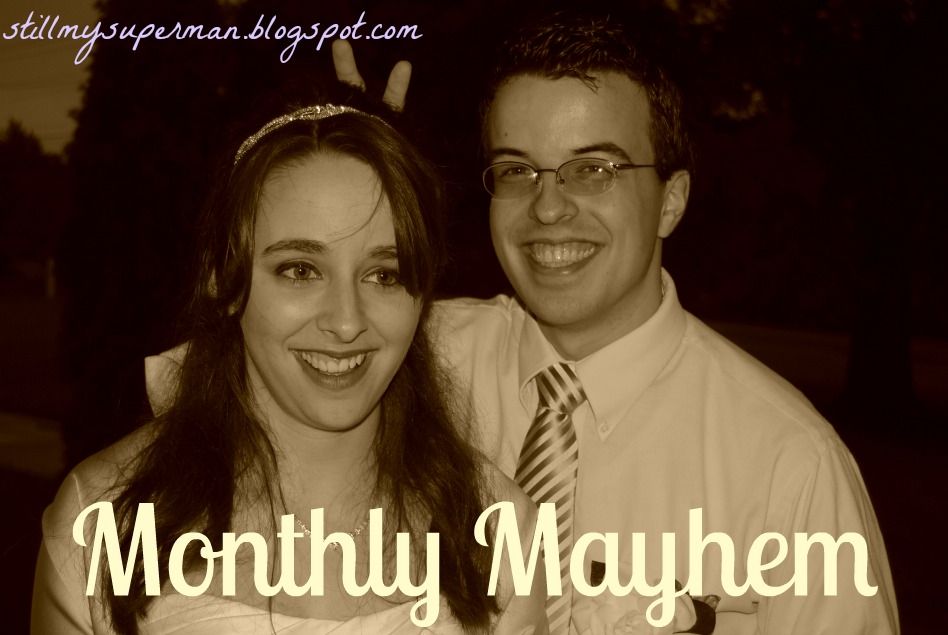 I'm am so excited that I can officially say that John and I have been married now for SIX MONTHS! That's crazy! And I grow more and more in love with him everyday (even if he drives me crazy sometimes ;) )
- Convinced John to watch Sherlock and we both love it! Why are there only six episodes?! We need more!!!
- I am no longer a stay at home Wifey! I was able to snag a job at a book distributor! Woohoo! That was definitely a blessing.
- We may or may not have gotten a super awesome deal on a tv. (Gotta love open box specials!!)
- We made it through midterms!
- I started learning how to knit, thanks to my good friend Biz.
- We saw Catching Fire the day it came out. See my review here.
- We registered for classes next semester and figured out how long it will take for us to graduate! (I should be able to graduate by summer 2015! :) )
- We had a wonderful Thanksgiving at our house! (Our first Thanksgiving together and our first Thanksgiving in the new house!)
- John totally kicked butt at Beyond Balderdash!
- We stood in line at Best Buy on Thanksgiving night to get a super awesome deal on a printer, and while we were there we got an awesome deal on a desktop computer! It was hectic but we made the employee's day by being happy and positive!
In line outside Best Buy!
- We did some more Black Friday shopping the next day.
- Had a very nice time relaxing and getting to spend time together
Can't wait for next month. I'm most excited about putting up our Christmas tree and giving John his Christmas presents! :)
P.S. I really need to start taking more pictures. I'm thinking a picture collage to showcase each month sounds like a great idea :)